Elie Wiesel was a Holocaust survivor, Nobel Peace Prize winner, writer, university professor, and a tireless campaigner for human rights. He spoke about his chronic daily headaches at a headache conference organized by Dr. Mauskop in 2008.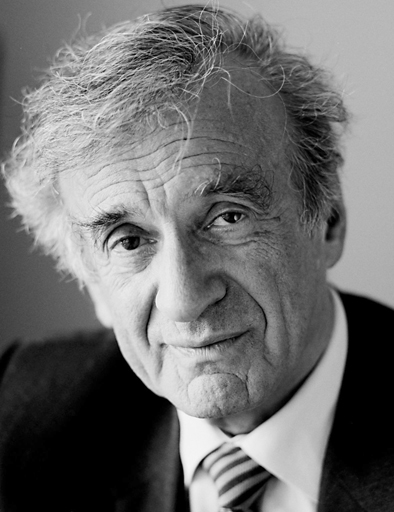 Another patient we were able to help is Paul Shaffer, singer, actor, and multi-instrumentalist who served as David Letterman's musical director and band leader.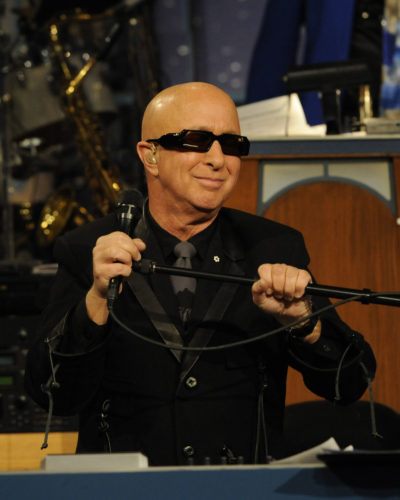 Among our grateful patients (who gave us permission to reveal their names) is an American model and actress Stephanie Seymour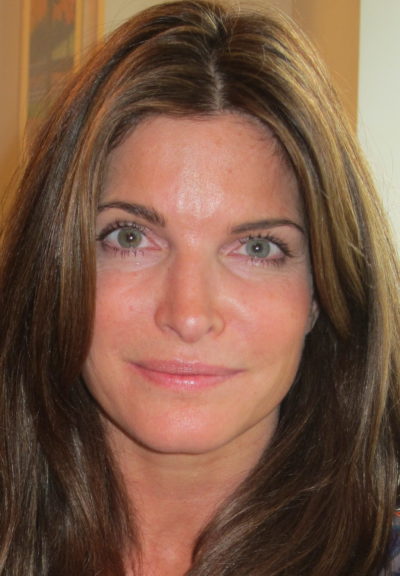 Other testimonials
Dear Dr. Mauskop,
You did a fantastic job treating Charles. He has not had a headache since May. You helped change Charles' and our family's lives. Also, I really appreciated your quick, thoughtful responses to my emails. Thank you!
Best regards,
C.S.
One of the insurers decided to drop Dr. Yablon from their panel of neurologists, so we asked her patients to provide testimonials, which you can read below. We were able to convince the insurer to keep Dr. Yablon on their panel. Thank you for all of your kind words in support of Dr. Yablon.
Dr. Yablon is a fantastic neurologist that I would recommend to anyone. I have chronic migraines and under her care my frequency of migraine days and severity of pain has been significantly reduced. The care she takes with her patients is readily noticeable – making treatments like IVs, shots, and botox as easy as they can be. I've seen other neurologists in New York City, including other specialists at top centers, and the treatment I've received from Dr. Yablon has helped me much more than the others. She is focused on her patients in a more personalized manner, and she keeps trying until her patients are better, rather than believing that chronic pain may just be a fact of life for her patients. She has suggested remedies for every situation or trigger to help alleviate pain. Thank you, Dr. Yablon!
I have seen a number of neurologists in my 17 years of suffering from migraines and there is a reason I've stayed with Dr Yablon for X years (Dr-Yablon-can you check records and fill in number?). The fact that she sees me as a holistic person and not just a patient with symptoms is one of them. Migraines are treated not solely by medication and she asks about my life, stress level, sleep quality, etc. She has also been committed about finding a preventive medication that works, switching dosage and medication type when needed. Under her care the days in which I suffer from migraines have decreased by at least half. Lastly, she is incredibly responsive on non-work hours-weekends, evenings, etc- and has emailed or texted me back promptly when I had a side effect from a medication or needed a last-minute refill. While I may not be able to control the occurrence or pain associated with my headaches, I can control the medical care I seek. That is why I put my faith in Dr. Yablon and have never regretted it.
NB
Dr. Lisa Yablon saved my life. Around 10 years ago, I had already suffered from almost-daily chronic migraines for 20 years; I had not only seen a handful of neurologists in NYC and one neck specialist but I had also seen the Chief Neurologist at one of NYC's premiere hospitals. Living with that much pain was no kind of life and there were times that it seemed like more than I could bear. Dr. Yablon was the 4th neurologist I was giving a try, without a whole lot of hope. But she was different from the first minute: compassionate; really with me and listening. I could tell from the questions she asked that she knew there were all kinds of different headaches and she was determining which kind of headache I tended to have and therefore which kind of treatment might work best. We devised a plan: we would try X, Y, & Z and if that didn't work then we would go to Plan B and try A, B, & C. She communicated that she and I were a team. She showed me that there were lots of options to try and that we would keep on trying different things until we hit on what alleviated my pain … because her attitude was "no one should be in that much pain". She gave me hope. She was accessible between appointments when I had a question. I kept a daily headache diary and during appointments, she and I would review the diary together, looking for triggers; analyzing headache-free periods. Almost immediately – 10 years ago – Dr. Yablon started me on a treatment plan that lowered the frequency of my headaches to a much more manageable level. And over the last 10 years, Dr. Yablon has helped reduce the frequency of my headaches to around 3/month. Honestly, I feel like Dr. Yablon gave me back my life … and not only am I more grateful than I can say … but I know that my husband of 25 years, my 20 year old son, and my 17 year old daughter are also grateful.
DS
Becoming Dr. Liza Yablon's patient turned into a real blessing for me.
Struggling with debilitating migraines has been an enormous issue since my adolescent years. While exploring my options and consulting with a number of neurologists who attempted to ease the consequences of my migraines, Dr. Yablon impressed me by immediately starting to look for long lasting/permanent solutions versus quick band aids targeting particular headaches. Not being able to focus on my daily routines such as going to school/office, taking care of my newborn baby or simply even keeping my eyes opened; I wore sun glasses, the warmest jacket, winter boots, gloves, inside and outside, just to keep myself warm and not squirming; I bought dark furniture and clothes because anything shiny and bright triggered another headache at all times.
My visits with Dr. Yablon became valuable interactions that always ended not only with assumptions supported by an ounce of evidence, but facts proved by quality measurements, thus roads to solutions. We looked for route causes and triggers; we analyzed specific facts and measured the outcomes; we worked on improving my overall health and life style, minimizing hurtful outcomes and looking into the future. Dr. Yablon fascinated me with her ability to be empathetic, compassionate, caring, kind, humble, determined, inquisitive, passionate, observant, responsive, and collaborative. Her competence and intelligence reassured me, but her human qualities made feel comfortable and extremely appreciative.
My migraines became so rare that they don't prevent me from leading the most active and productive life. My furniture is now orange, my walls are peach, I can now wear red, listen to music and enjoy the brightest rays of sun. I can now spend my vacation in Costa Rica, zip lining upside down in the rain forest, taking the longest water slides in the coldest mountain rivers, driving the loudest ATV, and taking surfing lessons in the brightest day light.
AK
I am writing to say how glad I am that I've started seeing Dr.Yablon at the New York Headache Center! I've suffered from migraines for several years to the point where it was drastically affecting my life. I had previously received treatment with a different headache center that was affiliated with a large hospital and I didn't feel like I was getting personal attention or that my condition was well controlled. Since going to see Dr.Yablon I've received excellent care and my migraines have improved so much in the past 6 months! She has spent more time talking with me about the specific features of my migraines than any other neurologist and worked with me to find the most effective treatment. She also takes the time to promptly respond to emails which is a welcome change from previous doctors and it's nice to feel like I have a doctor all of the time and not just during brief appointments.
Thanks,
JH
I began to see Dr. Yablon in the spring of 2016. I became increasingly dissatisfied with the medical field. I suffer from a host of physical ailments all of which has left me in chronic severe pain (Migraine, Occipital Neuralgia just to name a few). In the past, I felt that I was being shuffled between different Neurologists and Medical Specialist. With Dr. Yablon I found a champion for plight. Dr. Yablon is not only an exceptional care provider but also a trusted ally in helping me seek out the best care. The compassion, and care provided by Dr. Yablon has is extraordinary and has changed my life. Thank you.
Sincerely,
MD
I've been a patient of Dr. Yablon for close to five years. Before I became her patient I was seeing another Neurologist whom couldn't tell me what was actually going on with me or even give me a diagnosis. Instead, that Neurologist gave me medication for anxiety which I found out later on.
A family member informed me of The New York Headache Center, and that's when I met Dr. Yablon, who changed my life. Before I met Dr. Yablon I thought I was going to die. My headaches were so severe that I wasn't able to work, sleep, or do anything in my life during that time. I had a migraine almost every day. I knew I would get better at the first visit with Dr. Yablon. Dr. Yablon gave me an examination that consisted of checking my reflexes and my nerves. I was told what to eat and what I shouldn't eat that can cause me to have migraines. Dr. Yablon has been able to establish the right preventive and pain medications for me. Dr. Yablon suggested certain vitamins that are good for me to take daily. Over the years with Dr. Yablon , I am able to work and enjoy doing things with my family.
A year ago I referred a co-worker to Dr. Yablon whom is also very pleased.
EG
My daughter first starting seeing Dr.Yablon after almost two years of suffering from chronic migraines, a condition so severe that she was forced to withdraw from school. At the point we began seeing Dr. Yablon, my daughter's trapped in a cycle of pre-drone, migraines and post-drone. She had tried many medications, including anti-seizure medications, steroids, and anti-depressants, none of which provided significant relief and some of which had very severe side effects. Needless to say, her father and I were quite despairing of whether she whether she could have a functioning and pain-managed life. Dr. Yablon is a very intent listener and took copious notes as my daughter described her symptoms and situation. Dr.Yablon assured us that there were many more possible treatments and ones that did not have harmful side effects. In my daughter's case, a low daily dosage of cymbalta, birth control pills and periodic botox injections have proven very effective. It took a few months but this treatment broke her migraine cycle and restored her body to its normal rhythms. Her body, weakened by two years of constant migraines, poor sleep and poor appetite, is getting stronger every day. She has returned to school.
My daughter began getting migraines when she was twelve. She would have intense bouts lasting several days three or four times a year. She was treated by a pediatric neurologist who saw her once a year to renew her imitrex prescription. Once her condition began spiraling into chronic migraines, he stopped responding to my emails, and even failed to renew a prescription for her. Another neurologist at a neurology department at one of New York's premier hospitals eventually seemed at a loss at how to treat my daughter's worsening condition. Dr. Yablon insisted that my daughter had many treatment options. It took a little time to find the right combination of treatments, but Dr. Yablon did not give up.
SM
We had seen three other top neurologists in NYC prior to choosing Dr. Lisa Yablon for her level of attention and care.
My daughter has other medical issues and Dr. Yablon made a point to share and gather info with five other doctors.
I have always found Lisa to be approachable, and when I had occasion to email her, I always heard back the same day. This is very important, knowing our doctor is there for me and my daughter….even on weekends.
She has a great depth of knowledge, and takes time to answer all questions. We never feel rushed, we admire how well she listens to and understands my child. Very empathetic to the migraine sufferer, Lisa is always ready to suggest new treatments, vitamins, and lifestyle habits that help alleviate pain, in addition to the standard medications.
DL, AL
I tried several neurologists since my migraines started two years ago. Everybody memorized the same line of investigation and were technically very good but somehow too technical to figure it out. Dr. Yablon is not only a great doctor, she is also deeply human. She goes over and beyond her call of duty to ensure that my wellbeing is ensured. She follows up with my wife when I am unable to communicate and checked on me often when I was going through my worst days. No other doctor took the time even during her holidays to listen to my feedback on side effects! She is truly a talented doctor.
NR
To whom it may concern:
I've had migraines since I was a kid and have been to numerous neurologists over the years. I never found someone I could really trust until I started seeing Dr. Lisa Yablon. She has provided me with the most effective treatment. Part of that is the way she truly listens to me, which helps intricate her treatment plan and makes me trust her and her recommendations. She's a warm and caring and wonderful doctor. She's really made my life easier and I appreciate that so much!
LP
We had seen three other top neurologists in NYC prior to choosing Dr. Lisa Yablon for her level of attention and care.
My daughter has other medical issues and Dr. Yablon made a point to share and gather info with five other doctors. I have always found Lisa to be approachable, and when I had occasion to email her, I always heard back the same day. This is very important, knowing our doctor is there for me and my daughter….even on weekends.
She has a great depth of knowledge, and takes time to answer all questions. We never feel rushed, we admire how well she listens to and understands my child. Very empathetic to the migraine sufferer, Lisa is always ready to suggest new treatments, vitamins, and lifestyle habits that help alleviate pain, in addition to the standard medications. Dr. Yablon is wonderful, and you will see the difference she makes once you meet her.
DL
Tuesday, January 10, 2017
My son and I both started seeing Dr. Lisa Yablon last year. I have suffered from migraines since puberty, and my son has just begun experiencing them. I have seen many different neurologists over the years, and I have found Dr. Yablon to be exceptional. In just a few months I went from having severe migraines almost daily to only a few each month. My son had similar levels of improvement. Additionally, Dr. Yablon is determined to help each of us achieve even greater reductions in our pain. Most importantly, Dr. Yablon is a very attentive and engaged neurologist, who truly cares about her patients.
Sincerely,
MH
I have suffered from migraines for many years. I have been a patient of Dr. Yablon for approximately a year and have the best experience under her care.
Dr. Yablon always takes the time to listen to my concerns and answer all of my questions during my appointments.
She also helps me create a plan of preventative care for my migraines to get them under control.
Dr. Yablon is an amazing Neurologist. I have received superior treatment from her over previous neurologists that I have seen in the past and I would highly recommend her.
Sincerely,
SH
Hi Dr Yablon –
The level of care you have provided has made a huge difference in the quality of my life. I can go to work and attend family events without fear that a migraine will land me in the hospital or in bed for days. Previously, there was daily bouts of uncontrollable nausea and dizziness accompanying daily migraines. I had been to many neurologists prior to visiting the NY Headache Center, and none were able to help.
Thank you for the excellent care you have provided me and allowed me to function like a normal person.
BC
"My 16 year old daughter has had severe migraine pain and visual aura for two years. Prior to seeing Dr. Yablon, we tried 2 other pediatric neurologists who said they could help with migraine pain management. We never made progress with them, always came to a dead end and felt helpless. For a mom to see her daughter in pain and not be able to help was maddening. We contacted NY Headache Center and got an appointment with Dr. Yablon within one month, as she is a pediatric specialist. My daughter has been seeing Dr. Yablon for over a year. Dr. Yablon is very accessible and caring. She really listens to my daughter's complaints of pain and visual aura. She totally understood how my daughter feels as Dr. Yablon is also a migraine sufferer. Dr. Yablon has provided us many different options, while always allowing my daughter to feel a part of the decision process. I think she is wonderful with children and parents. It was a scary process to think of getting Botox for my daughter who isn't a big fan of needles and my daughter was extremely nervous. Dr. Yablon was very gentle with her and talked her through the process. Dr. Yablon and the practice are all on the cutting edge of migraine management and they keep up to date with worldwide techniques. They know their business. We never feel helpless anymore. Our family highly recommends Dr. Yablon's expertise."
H.G.
Dear Dr. Mauskop,
At 12 years old I started having daily headaches. The following 25 years were fraught with countless doctor visits and all manner of tests. Always the diagnosis was tension headaches and always a laundry list of medications to try alone or in combinations was prescribed. Never did these medications help and never was there a recommendation for how to prevent them. Thus, as I entered my twenties I learned to live with chronic pain. I earned a M.S. in Social Work, began (and am still in) a career in higher education that I love, got married and had twins, and generally had a good disposition.
By my mid-thirties, however, the toll of daily headaches started to change my innately positive and energetic character. I started to question how much I could enjoy life, and how I could be a good parent while in constant agony. These thoughts scared me, and my family. It was then that I realized I needed to find a headache expert. It didn't take long to bump into the New York Headache Center's website.
Making an appointment with Dr. Lisa Yablon at the NYHC is the best thing I have ever done for myself. Her thorough evaluation, review of my prior medical history, and taking the time to understand my personality, led to four things that has changed my life. First, Botox. Second, a regimen of vitamins associated with preventing chronic headaches. Third, effective medications for when I do still have a headache. And, fourth, she suggested Biofeedback/CBT. This fourth recommendation was the linchpin. CBT (along with neurofeedback), which I did with incredible therapists at New York Behavioral Associates (http://www.behavioralassociates.com/), taught/"trained" me to manage the underlying causes of my chronic headaches (stress, anxiety…).
All of this is to simply say that I am incredibly grateful for Dr. Yablon. My family is incredibly grateful for Dr. Yablon. And my life is infinitely better because of the New York Headache Center.
Sincerely,
AM
Dear Dr. Yablon,
Before you came into my life, I had met with a Dentist , an Oral Surgeon, an Orthopedist and 3 other neurologists and each of them could not figure out my condition. In fact, the last neurologist basically escorted me out of his office saying there was nothing he could do for me and there was no point in coming back. At that point, I was sobbing, in constant pain and in total despair.
When I came to your office I had lost all hope. I could not function due to the pain and my life was unbearable. I will always remember our first meeting and how you took your time and focused on all my symptoms and medical history. My husband and I both vividly remember how over the course of the meeting you slowly started to smile. We will always remember your words at the end of the appointment. "You have a rare condition called Hemi-Crania Continua and you will be well in 2 weeks." We were dumbfounded. Your insight and expertise saved me and saved my family. While words can never truly express the depth of my gratitude, I will try….. Thank you for giving me my life back.
THANK YOU, THANK YOU, THANK YOU!!!!!
EM
Dear Dr. Mauskop,
Happy New Year! I wanted to send you a quick note to let you know how wonderful Dr. Yablon has been for me, and for my 12 year old daughter, Amy. Amy and I are both migraine sufferers. I have been having migraines for approximately 15 years and Amy just started over the past year or so. I have been to more doctors than I can count to try to get relief and figure out a better way to handle the migraines. The care Dr. Yablon provides is unparalleled. She is incredibly thoughtful and always listens. She is patient and willing to spend the time to sort through the sometimes lengthy list of triggers, symptoms and complaints in order to come up with an individualized treatment plan. Her natural empathy and her vast knowledge of different options to treat migraines (whether it is pre-emptive treatment or pain medication once the migraine starts) makes her a rare find.
I am lucky to have found Dr. Yablon. Migraines are awful and it is a huge relief to have someone like her on my side.
DM
Dear Headache Center,
In April 2012, I was involved in an automotive accident which left me with a constant pounding headache that just never quit. I was being followed by a neurologist and was receiving physical therapy in hopes to alleviate the intense pain I learned to accept. As the months passed, the headaches became unbearable. The neurologist was unsuccessful in providing me comfort despite numerous of prescribed medications. My work productivity was cut in half and jeopardized my current position as a registered nurse.
By the end of the summer, I could not continue functioning with the excruciating pain I felt on a constant basis. My husband did some research and found the Headache Clinic. Immediately, a call was made to obtain an appointment with one of the doctors.
I was able to get an appointment for mid- September with Dr. Lisa Yablon. I completed the paperwork online giving my headache history. The day of my initial evaluation with Dr. Yablon was a turning point in my life. Upon entering Dr. Yablon' s office, she immediately saw the pain on my face and dimmed the lights in her office. Dr. Yablon changed my medication regimen and administered a Magnesium infusion. She reviewed what foods to avoid and those foods to remove all together. By the time my visit had come to an end, I felt immense relief. This was a miracle I thought to myself . That evening I was able to partake in family activities with no pain!
I became productive at work again.
That was the beginning of regular appointments with Dr. Yablon who is readily available to rectify any issue that may occur. She actively listens to your concerns and allays any fear regarding treatment. I cannot believe so many years have passed since that first visit. My migraines are controlled by the medication and vitamin regimen that I adhere to.
I have recommended several
colleagues and friends to Dr. Yablon so they can experience her magical touch and get relief as I have. I don't know where I would be today professionally and personally if it wasn't for Dr. Yablon. I hope she continues to work at the Headache Clinic where my life has taken a turn for the best!
Dr. Yablon, I would follow you anywhere you practice and continue to be grateful for all that you do for myself and my family.
Respectfully Yours,
LS
Dear Dr. Mauskop,
I am writing to express my great appreciation for the care Dr. Yablon has given me over the past several years. When I first showed up in her office after suffering for years with chronic migraines resulting from a concussion, it was after countless visits to other neurologists, none of whom helped me to find any sort of lasting or effective treatment. I was becoming resigned to the idea of a life half-lived, ruined by chronic migraines.
My experience with Dr. Yablon changed absolutely everything for me. She is kind and patient and personable, and most of all — she listens and she empathizes, which is not something I experienced with the other neurologists I saw, many of whom don't seem to acknowledge the truly devastating effect chronic migraines can have on someone's life.
Dr. Yablon was committed to helping me and she assured me, even in my most hopeless hours, that she would not give up until we found something that worked. Her commitment to my care saved my life, and I feel so lucky to have found her. Since seeing Dr. Yablon, I've gone from 15 – 20 migraines per month to 2 or 3. She gave me my life back in the most absolute sense — words cannot express my gratitude for her.
Sincerely,
AD
Hi Dr. Yablon,
I hope this email finds you well! I was your patient until 2014 when I moved to Chicago to attend business school. I was writing to ask if you have a recommendation for a migraine specialist or practice in the Boston area, as I have just moved here after finishing school. Currently I've been having some success with trigger point injections in my shoulder so if you know a place that does that, that would be great.
My migraines actually got a lot worse just as I started school and have been daily for over two years (ugh!), with a lot of shoulder pain that seems to trigger the migraines. I didn't have much luck the Diamond Headache Clinic in Chicago so am hoping to find someone like you in Boston!
I also wanted to say how appreciative I am for your help while I was in NYC. I was pretty unsatisfied with my doctor and the practice overall at the Diamond Headache Clinic, and it has shown to me how great you and your office were!
Thank you again,
KH
I have often thought how lucky we were to be referred to the NY Headache Center this fall. My daughter, who was at boarding school, was suffering from daily debilitating headaches–and thanks to her vacation schedule, we had only one day to get the right diagnosis.
Dr. Yablon diagnosed my daughter quickly and accurately with a comparatively rare and new disorder, and immediately implemented the correct regimen. Although we subsequently interviewed a few other providers–largely to confirm that we had made the correct choice–we chose to stay with Yablon.
We have been impressed with her perseverance and her openness to different types of treatment, for a type of headache that is particularly difficult to treat. We have experienced with her a level of engagement, effort and attention to detail which I have found to be rare in medicine these days.
My daughter is currently experiencing some relief. I have since heard that the patients who are most likely to recover from this syndrome are those who were proactively treated very early on. I would very much credit Dr. Yablon for her help in this very difficult situation. She is a dedicated and skillful doctor.
RK
My migraines were running my life. I was fitting my life in and around my migraines. Dr. Yablon gave me the tools to take back control.
I'd had migraines for 30 years when I came to her, so I really thought I knew what I was doing, based on all that experience with them. She taught me ways to avoid them that I never even thought of, that I had no idea were even a factor. That alone has made a huge difference.
Yes, I still have some migraines, but they are manageable. I know how to avoid many of them, and I know how to deal with them when they do hit. The ones I have now are fewer, much less severe and of shorter duration. They are side notes rather than the center of my existence.
She's kind and sympathetic and easy to talk to, even for people like me that don't like going to the doctor. It feels like I have a friend who happens to be a migraine genius.
The difference between now and before I started seeing Dr. Yablon is incredible. She's my hero.
PT
Dear Dr. Mauskop,
I have been suffering from migraines since the age of 11 and have been to more doctors than I can count over the years. I started seeing Dr. Yablon a year ago (in my 40s) and have had a wonderful experience. She is knowledgable, patient, accessible and very lovely to work with. She took a very thorough history and adjusted my medications. For the first time in many many years, I have very few headaches per month and those headaches are manageable. It has been life changing! When I've had a problem, I've called the office and Dr. Yablon has gotten back to me immediately with helpful advice. She is far superior to the other headache doctors I have seen and I look forward to continuing to work with her.
Sincerely,
RM
As a longtime patient of Dr. Mauskop's, I was initially apprehensive about switching to another neurologist at the New York Headache Center, but it was vital that my visits were covered by insurance and I trusted Dr Mauskop would only work with other top notch doctors. Dr Yablon provides the same high quality, attentive care that I had become accustomed to with Dr Mauskop. At every visit, she thoroughly assesses how well we are managing my chronic migraines. She is always searching for ways to either eliminate them or make them less debilitating. Over the years I have realized that migraines are a challenging chronic condition that require a kind, compassionate and approachable physician. I am very grateful that Dr. Yablan possesses all those qualities in addition to all her knowledge and credentials.
SM
It's not an overstatement to say that Dr. Lisa Yablon and the good folks of Dr. Mauskop's New York Headache Center saved something very important to me and my family — my career. Even if I felt fine in the morning and was able to make it into the office, the shadow of an afternoon migraine was looming just over the noon horizon. The dread and anxiety of wondering whether a migraine would prevent me from attending a meeting or worse, embarrass myself by performing poorly in an important meeting. For so long, I was in denial that I even had a serious problem. Amongst the many challenges a patient faces with Migraine headaches is the inability to articulate one's own symptoms. After discovering Dr. Mauskop's clinic through my GP's recommendation, I met with Dr. Lisa Yablon. She was able to provide an accurate assessment of triggers and an effective treatment plan that included the most up to date techniques available. Since I became a patient of theirs, my headaches are less frequent and my work life infinitely better. Thank you Dr. Yablon for helping me to live a more productive life and thanks for your patience and care.
WS
Dear Dr. Yablon, Dr. Mauskop and the team at New York Headache Center:
I am so thrilled that I found Dr. Yablon. Prior to my first appointment at the New York Headache Center, I was bouncing around from specialist to specialist, visiting several neurologists to address chronic migraine headaches with no relief and each time being offered increasingly expensive solutions. Some doctors recommended Botox, which my insurance didn't cover, while others recommended shots and extensive regimens of medication that weren't compatible with other medical conditions. The lack of empathy I encountered was frustrating; the burden caused by their unwillingness to treat me as an individual patient nearly unbearable.
Dr. Yablon greeted me with a smile, observed my symptoms, asked astute questions, and was able to diagnose and begin treating me almost right away. After more than two years under her care, my migraines have been brought under control and my quality of life has increased enormously. I appreciate Dr. Yablon's warm, professional bedside manner and her diligence and thoroughness with my care. She is not simply looking to prescribe the next brand name medication and send me on my way. Instead, she seeks to understand my migraines in context and treat them as part of my total health rather than an isolated symptom. In addition to the physical benefits (better pain management, understanding of triggers, and knowledge of how lifestyle factors influence my headaches), being treated by Dr. Yablon has made it easy to manage my chronic migraines and improve my overall quality of life. Thank you!
EP
I have been a patient of Doctor Yablon's for a number of years and over the course of that time my quality of life has greatly improved because of her treatment of my ongoing migraine issues. I struggled for years with debilitating migraines and ended up missing out on a lot–work, family gatherings, and time with friends. Dr Yablon stepped in and really helped me get my migraines under control. She is an incredible clinician and has been able to hone in on exactly which treatments alleviate my specific migraine issues. She treats the total patient, not only the symptoms. I think it's rare to find such a cutting-edge clinician who also has such a warm and caring bedside manner. I really trust Dr. Yablon with my health concerns and consistently recommend her to anyone I meet struggling with migraines. She's the best!
RB
Dear Dr. Mauskop,
This letter is to express my appreciation for Dr.Lisa Yablon at the
New York Headache Center. I am grateful for her expertise, treatment
and knowledge of chronic migraines. Ever since she began practicing at your center, I have been in such capable hands. Dr. Yablon is thoughtful and wise when it comes to unbearable headaches. She always has a new plan of
approach and great confidence that there is a method to mitigate circumstances.
After seeing neurologists who do not specialize in migraines, the New York
Headache Center, and Dr. Yablon, provide hope and solutions.
Sincerely,
SB
I have been seeing Dr. Yablon at the Headache Center in NYC for going on 4 years. She is extremely knowledgeable and a true expert in her field. She is also extremely compassionate, personable, and spends a good 25-30 minutes with me every time I come in. Her office as well as her manner is very warm and inviting, and it is obvious that she truly cares about each of her patients. I've been treated by a number of neurologists over several decades for my migraines, and Dr. Yablon, like the other Doctors I've been treated by at The Headache Center, are simply the best of the best.
Cheers,
MD
I have been a patient of Dr. Yablon since she first came to NY Headache. Dr. Yablon is a good doctor. As a longtime migraine sufferer (with a family history of migraines on both sides of the family) who has participated in a few clinical trials, Dr. Yablon is always looking to help me manage my migraines or willing to help me investigate new drugs and clinical trials that may be useful. KS
I suffered from chronic migraines for years, and after seeing two other neurologists at major NY hospitals, my condition was being partially treated but not to the point that it was not still severely affecting my work and social life. I am grateful to Dr Lisa Yablon for being the first neurologist to help me her back to a normal life through a combination of solutions. She is a great listener and has extensive knowledge on the full spectrum of treatments available. She also was knowledgeable enough to explain new treatment options in a way that I was able to get comfortable with trying them. I have recommended other migraine sufferers to her as I think she is one of the best hopes they have of finding relief from what is a very difficult condition.
– RC
John D. – May 2014
Dear Dr. Mauskop:
A friend suggested that I visit your office after I told him that I had been dealing with daily headaches (no exaggeration) for years. I'm glad I took my friend's advice!
Suffice it to say that after just one visit with Lotus Kim (the "Florence Nightingale of Headaches") I have had just one headache over the last two months! Her suggestion of a daily magnesium supplement has worked wonders and, best of all, has allowed me to get a restful night's sleep as my headaches were so unrelenting that I would often be awakened by the pain. Of course, just to be safe, I've also bought into (literally and figuratively) your Migralex and carry it with me just in case I need it.
While I'm happy to refer to Lotus Kim as the "Florence Nightingale of Headaches" you are in your own category. At some point in the future there is no doubt that some talented young medical professional will be referred to as the "Dr. Mauskop of_____"
Patricia K. – April 2014
Dear Dr. Mauskop:
I hope this email finds you well. I am writing to express my appreciation for Ms. Persaud. Her professionalism, kindness, and efficiency have been on display consistently throughout my tenure as a patient. I'm sure that you know what an asset she is to your office, but I wanted to let you know personally how much I have appreciated her work over the past week. She has worked above and beyond, and even responded during a non-business day with sincerity and sensitivity. I've always considered myself fortunate to be a patient of your practice, and I know that Keshri is a very big part of my continuing positive experience. Thank you!
Anna B. – January 2014
Dear Keshri (our Botox reimbursement specialist, Keshri Persaud),
You don't know how much I appreciate your help. Thank you for your help and time.
Linda P. – April 2013
Dear Keshri (our Botox reimbursement specialist),
There are no words to express my gratitude.
Joshua D. – May 2012
Dr Mauskop changed my life.  I was suffering from Cluster Headaches and it was running my life.  I couldn't go out at night for months at a time. This was going on for 12 years until i met Dr Mauskop. Heprescribed multiple treatments that eliminated the pain and now i have my life back. he is a game changer, so far and away advanced in hisfield.  No one else could even diagnose what i had, let a lone treatit like Dr Mauskop did.
---
Maggie H.- November 2011
If you should have migraines, and have the luck of finding the NewYork Headache Center online or hearing about Dr. Mauskop, just go directly there. I made the mistake (unknowingly) of going to countless doctors before finding Dr. Mauskop. No one knew exactly what was goingon (ENTs, neurologists, ophthalmologists, even another headachespecialist in NYC). Migraines are still such uncharted territory, but Dr. Mauskop will assuage your worry about any symptom, since he seemsto have seen it all. I had pressure status migraines that came with vertigo, and I was miserable for 9 months. The minute I saw Dr.Mauskop, he put me on a prophylactic, as well as other supplements,and told me healthy habits I needed to have in my life. There is nocure for migraines, but as anyone knows who has had one, it is one of the most helpless and terrible feeling. And Dr. Mauskop was the one person who has made them manageable, and brought my life back tonormal. Dr. Mauskop also always calls or emails you back, and even returnscalls on weekends if there is an emergency. He believes inlongstanding relationships, and is really there for you in every way.Again, if you are unfortunately a migraneur, you are doing yourself aserious disservice to not be treated by the NY Headache Center.
---

Dez P. – September 2011
As someone who has been treated by some of the top doctors in NewYork, I can say that Dr. Alexander Mauskop is the doctor I have most recommended to my friends and family.  Moreover, all my treating physicians, ranging from the chief of neurosurgery at Mt. Sinai to the chief of oncology at NYU, have told me that Dr. Mauskop is anationally recognized leader in the field of neurology and a trusted colleague. He is one of those rare doctors who actually take the time to build a healing partnership with his patients.  For my chronic migraine, no other neurologist ever had his knowledge or taken the time to devote to me the way he has done.  We have worked together, using alternative medicine as well as traditional approaches, to conquer the pain that once seemed insurmountable.  Recently, I chatted with a fellow migraineur, a stranger on the subway, who could not stop singing thepraises of the neurologist who finally cured her killer migraines -who was it? Dr. Mauskop!   He is not only a world-class doctor but a wonderful human being.
---
Susan K – June 2011
Dr. Mauskop saved my life. After trying over 40 meds in one year with another doctor Dr. Mauskop prescribed a med that is hardly ever used for migraines and that is the one that worked for me. Bravo to the doctor.
---

J.V.R. – September 2009
It is with great appreciation for all of the excellent care you provide that I send this card.  The extent to which you've improved the quality of my life you'll never know, but I'll be forever grateful!
---

I.J.B. – December 2008
You cured me! 33 years of pain and you cured me with a vitamin. THANK YOU.
---

D.S. – September, 2008
For those of us who are relegated to enduring the tireless weight of chronic pain, The New York Headache Center is a rare light in an otherwise trying life journey.  Like most chronic pain sufferers, I endured years of seemingly countless travails and disappointment – until I met Dr. Alexander Mauskop.  Dr. Mauskop enabled me to realize my deeply muted hope of confronting my chronic pain.  Dr. Mauskop's abilities are the highest I have encountered and stand apart, both in diagnosis and treatment.  He is the first neurologist with the insight to confirm that my migraine headaches were rooted in a chronic thoracic spinal injury I had sustained years ago.  He went beyond the limited options presented by past neurologists and is the first to propose a treatment of my spinal injury to alleviate pain that had grown to the point of overwhelming many of my body's systems.  I had come to Dr. Mauskop with headaches – he devised a course of treatment to address my back pain; an ambitious goal reaching beyond any other treating physician.  We commenced treatments he carefully weighed and tailored to my specific needs – without fluoroscopes or invasive means.  I am grateful that with each passing day Dr. Mauskop is helping me take back my life and get beyond my spinal pain and migraine headaches.
Thank you, Dr. Mauskop!
---

E.H. – June, 2008
Dr. Mauskop is a rare find in this world of revolving door and commercialized medical care. I went to visit him by referral from an ENT who said he was "THE" guy to see. After the sudden onset of a severe headache which began with a stressful life situation and went unabated for three weeks, I was convinced I had a brain tumor or aneurysm as nothing else could be causing such pain. After filling out a comprehensive questionnare and meeting with the doctor, he had a very good idea as to what was causing the headache. He made some suggestions as far as supplements and lifestyle changes and told me to come back in a week to request an MRI if I still wanted one. I have been following his advice and I have not gone back to request the MRI. The pain began to ease very quickly and now it's almost completely gone. He also suggested that PMS symptoms might ease. Now THAT was an understatement! After suffering from debiliting menstrual cramps for the last 30 years, I had absolutely NO PAIN last 2 cycles! I am stunned. THANK YOU Dr. Mauskop. My overall health (physical and mental) has improved greatly!
---

C. G – June, 2008
Dr. Sun, You are a miracle worker. You have changed my life and given me a wonderful gift. The gift of being headache free. For the first time in seven years, I finally know what it is like to not have to live in fear, dreading the inevitable pain and suffering that comes with my headaches. Thank you for giving me my freedom and my life back. I owe you everything.
---
E.S. – March, 2008
Dr. Mauskop – I want to express my profound gratitude for your ten years of devoted and effective caregiving…I would never have been in any condition to marry over six years ago (and stay married) were it not for your help.  I think one can tell the quality of the caregivers by the way an office is run.  And I can honestly say that everybody at the NY Headache Center reflects this exceptionally high standard of care.  …and I can't thank you enough for finding an equally kind and gifted healer in Lynda…
---
M.B. – March, 2008
Dear Lynda: I wanted to take a few minutes to thank you for all you have done for me.  I appreciate your sensitivity and genuine care.  You address my concerns, thoroughly answer my questions and always maintain your good humor.  I truly appreciate your willingness to help and caring nature.  My appointments are always a treat.  You always brighten my day!  Thank you.
---

V.P. – December, 2007
I can't thank Dr. Sun enough for seeing me on extremely short notice, as a new patient no less! I was in the throws of one of the worst migraines I had ever experienced and I have suffered with migraines for over 20 years. Once I recieved the IV magnesium it was like the curse was lifted. I immediately explored the benefits of migrelief and ordered 3 bottles. I have not felt this good in years. Thank you Thank you Thank you!!!!!!
---
E.S.H. – July, 2007
Dear Lynda: …You are a fine health care provider – thorough, careful, kind and easy to talk to.  You are a good listener and give good advice.  Just like Dr. Mauskop, when one connects with you (and it is easy to "connect" with you) one feels that one has connected with a healer.  So thank you for taking such good care of me and for just being you!
---
E. B. – May 08 2007
I wanted very much to thank you for your compassion; your bedside manner is really kind and caring.  You brought hope back into my life and in turn allowed the fear that was gripping me to dissipate.  The shot of magnesium was like a gift from the Universe, once I stepped outside your office I realized that I could breathe again.  It is very unusual, actually first time ever, to find such a qualified traditional doctor who also believes in supplements, etc…  Your holistic approach to the problem helped instill even more faith in you.
---
N.S. – May 05 2004 
Dear Dr. Mauskop, I want to thank you so much for seeing me on such short notice last week. I can't begin to tell you how relieving it was to get your feedback recommendation and compassion. Like the woman in the Vogue article, I feel so grateful to have found you. As you must know by now, you are a rarity and a gift to those of us fortunate enough to cross your path. I look forward to seeing you in a couple of weeks.
---
Dec 05 2006 
Dear Dr. Mauskop,
Through the years you have really affected the quality of my life. The headaches have become mostly manageable, so I can usually enjoy my work and play without having to escape to the solitude of my bed. I have even had to lie downalone during family celebrations and have (in the past mostly) endured sleepless nights. Please understand with yours help I've been able to be more productive and sociable. My guess is I voice the opinion of most of your patients.
Thank you for being here for me and all of those under your care.
With warm wishes for a happy Holiday Season.
---
T.K. – Jun. 02. 2005 
Dear Dr. Mauskop
I am writing to you to tell you that you have changed my life and I am eternally grateful to you. You are an answer to a prayer. I feel that your studies, your work, your dedication, your conclusions and recommendations are nothing short of a miracle. I read your book 6 weeks ago and have had only 2 migraines (testing food) in the past 6 weeks rather than living through the agony of 12-18 migraines in that same period of time. I am 48 years old and have had migraines for 32 years.
I read your book cover-to-cover in a 24 hour period and ordered-the Migrelief immediately. I have followed the elimination diet to the letter and tested it twice only to get a migraine each time. The food triggers are most likely numerous for me but that is okay-as I am pain free without them. I will not be testing any foods-I will stick to the elimination diet for the rest of my life. It is VERY easy to give up foods that cause me agony. I am also buying only organic food, and I also have bought and used only natural cleaning products-all from Whole Foods. I also do the neck exercises throughout the day. I am doing every single thing you suggested to do in your book. It worked!
There are 2 things that I would like to share with you that may help others.
#l-During menstruation-I take the Migrelief every 4 hours and that has helped keep the menstrual migraines away. I could feel a migraine "niggling" to get at me, I would take a Migrelief, do the neck exercises and it would go away! Amazing!
#2 I had chronic body pain for years (fibromyalgia) and my entire body is now pain free! I have NO body pain at all! I think the elimination diet is connected and I wonder if the body pain was food allergies or perhaps due to Chemicals in foods. Or maybe the magnesium or riboflavin has something to do with relieving muscular pain.
I am telling everyone that I know about you and your book. I would like to see you on a show like 20/20 talking about this. The drug companies are a great benefit to us in developing great medicine to combat so much. I am very grateful to the people, the work, the research and dedication that goes into helping people. However, the point for people that get debilitating migraines or other maladies is not to get them in the first place. Migraines were ruining my quality of life. Everything revolved around the fear of getting a migraine. I felt like a prisoner. I began to feel depressed and controlled. But your hard work, your research, your dedication to helping people has given me my life back. If you had offices in Chicago or the surrounding suburbs of Chicago, I would be first in line to work for you. Thank you from the bottom of my heart Dr. Mauskop – I am forever grateful to you And if you ever do open an office in Chicago or its surrounding suburbs, please let me know. What a fulfilling career it would be to be involved in helping people end their suffering. God's Blessings to you in your continued work.
Sincerely, T. K.